Billund Airport Hotel Bookings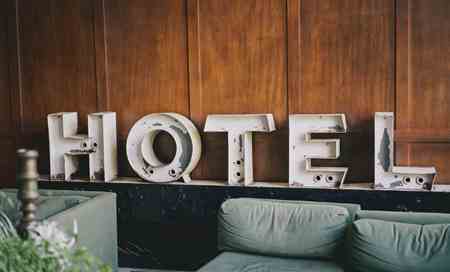 If you are planning your next holiday to Billund in Denmark, then you will soon discover that you are faced with a broad selection of accommodation options to choose from. In Billund, you can book everything from rental apartments, guesthouses, hotels, motels, holiday homes, etc. You will find these accommodation options both close to the Billund Airport and in Billund City Center.
If you would like to book accommodation in Billund, it is highly recommended that you book in advance of your holiday at booking.com. Booking.com gives you the opportunity to use filters to match your wishes. In that way, you can find the perfect accommodation for yourself and your travel companion(s) while visiting Billund in Denmark.
Below you will see a small selection of recommended hotels that are close to either Billund Airport or Billund City Center in Denmark.
Zleep Hotel Billund is located only 0.2 miles/0.4 km from Billund Airport. You will find the hotel right next to Billund International Airport's Terminal 4. Furthermore, the popular Legoland Park is only a 5 minutes' drive from the hotel. Guests can enjoy free airport shuttle buses to and from the hotel.
Zleep Hotel Billund provides bright and simple guest rooms that feature clean Scandinavian design furniture, comfortable beds, a flat-screen TV, and a writing desk. Free WiFi is available throughout the hotel.
The hotel offers a 24-hour front desk but also offers self-check-in machines. Moreover, you can enjoy daily housekeeping, a shared TV area, luggage storage, and get a workout in the hotel fitness center.
Zleep Hotel Billund serves an early organic breakfast buffet and an evening bar where you can enjoy cold drinks.
Located just 1.2 miles/2 km from Billund Hotel travelers can find Hotel Propellen. Furthermore, this is located only 0.2 miles/300 meters from Legoland Amusement Park.
All guest rooms at the hotel feature a flat-screen TV and WiFi internet that is free of charge. The rooms are decorated in a bright and fresh style with carpeted floors. You can also enjoy a minibar in the rooms.
Hotel Propellen offers a hotel fitness center, an indoor swimming pool, and a sauna. Children can play in the kids' pool and heart-shaped whirlpool. They can also use the indoor and outdoor playgrounds available at the hotel.
The hotel provides three dining options: Cockpit, Restaurant Ludwig, and Restaurant Pejsestuen. They offer everything from fast, light dishes to gourmet cuisine next to cozy fireplace settings.
Hotel Legoland is a family-friendly hotel located just 1.1 miles/1.8 km from Billund Airport. The hotel has a private entrance to the popular Legoland Billund Theme Park, which is open between the end of March until October every year.
The colorful rooms of Hotel Legoland include a tea and coffee maker and a flat-screen TV. Many rooms offer great views of the Legoland theme park, and some rooms include themed décor with play tables and Lego bricks. The guest rooms provide child-friendly bathrooms and LEGO gifts for all children.
At the hotel, guests can enjoy the on-site fitness center and sauna. There are also several on-site children's facilities including a playroom, playground as well as numerous activities. In the hotel shop, you can get the most recent Lego products.
Hotel Svanen Billund is one of the top pick hotels in Billund. It is located 1.4 miles/2.2 km from Billund airport and only 0.3 miles/500 meters from Legoland and the Lalandia Resort.
Hotel Svanen Billund provides guest rooms that feature a flat-screen TV and a modern bathroom. Some of the rooms include a kettle. All the rooms are found in separate buildings, with private parking spaces right outside the room. WiFi is available in all areas and is free of charge.
In the main building, guests can find a 24-hour front desk, luggage storage, and business facilities. The younger guests can enjoy children's television networks, an indoor play area as well as board games and puzzles.
The on-site Restaurant No.8 offers gourmet cuisine and a well-stocked wine cellar. The lounge bar has a TV, cozy fireplace and tree-covered terrace with outdoor heaters. An early breakfast is served every morning from 05:00 am.
Another top pick hotel in Billund is Refborg Hotel that is located 1.7 miles/2.8 km from Billund Airport. The hotel is just a 5 minutes' drive from Legoland Amusement Park.
All guest rooms at Refborg Hotel have a flat-screen TV, a work desk and a private bathroom with a shower.
The reception at the hotel offers express check-in/check-out, lockers, and luggage storage. You can also enjoy laundry service, ironing service, and shoeshine service. The kids can enjoy an indoor play area at the hotel as well as children's television networks and board games.
Guests can rent bicycles from the hotel or go on a tour to the golf course which is located only 1.9 miles/3 km from the hotel. You will additionally find a nice garden at the hotel with a terrace and outdoor furniture.
A variety of international dishes and traditional Danish specialties are served at Restaurant Spiseriet. Moreover, food specialties, local wines, and crafts can be found at the on-site gourmet boutique. At the boutique's cafe, you can purchase light meals and refreshments. A continental breakfast is offered every morning at the hotel.
Lalandia Billund is the perfect place if you want to stay near Billund Airport and close to the Legoland Theme park. Because this hotel is situated just 0.9 miles/1.5 km from the airport in Billund and is just a 5 minutes' drive from Legoland Theme Park. This property is one of Denmark's most popular resorts.
The modern cottages at this resort provide a flat-screen TV and spacious open-plan kitchen/living rooms with a dining area. You will also find an electric cooker, a microwave, and a dishwasher. Moreover, the cottages each have a private patio. A private parking space is found directly outside each cottage.
The resort offers a 10,000 m² water park, indoor and outdoor pools, saunas and hot tubs. The more active guests can work out in the fitness center or book an activity in the sports center. All children can enjoy miniature golf, bowling, games room and the Monkey Tonky Land play center.
All guests will find a mini-market on-site, shops, family room and facilities for disabled guests.
The Lalandia Billund resort offers catering for all tastes including numerous restaurants and cafés that are located on-site.
Recommended Hotels Near to Billund Airport
Find Hotels near to Billund Airport
Frequently Asked Questions - Billund Airport Hotels